Adobe releases Photoshop CC
Adobe released a their new creative cloud apps today including Photoshop CC. They announced awhile back that Photoshop was moving to the cloud and now the software is out. If you aren't sure what the new Adobe creative cloud is yet check out this article: What you need to know about Adobe's creative cloud. It's been a pretty heated move to go to the cloud, just check out some of the comments on the "what you need to know about" link above. I am excited to get my hands on the new Photoshop CC and will be providing some tutorials and info over the coming weeks. If you ever have a question or would like to see something covered in a tutorial, just let me know in the comments below.
Some of the new features of Photoshop CC
Reduce camera shake blurring
Share your creative work on Behance
Automatically straighten image content using the Upright modes in Adobe Camera Raw
Define elliptical marquees and apply localized corrections to them using the Radial Filter tool in Adobe Camera Raw
Work simultaneously with multiple paths
Work better with 3D objects using the revamped 3D panel
Type text in 10 Indic languages
Adjust dimensions, placement, and the corner radii of a rectangle or rounded rectangle shape
Paint 3D models with finer control and greater accuracy
The update can be downloaded now through http://creative.adobe.com for any current subscribers.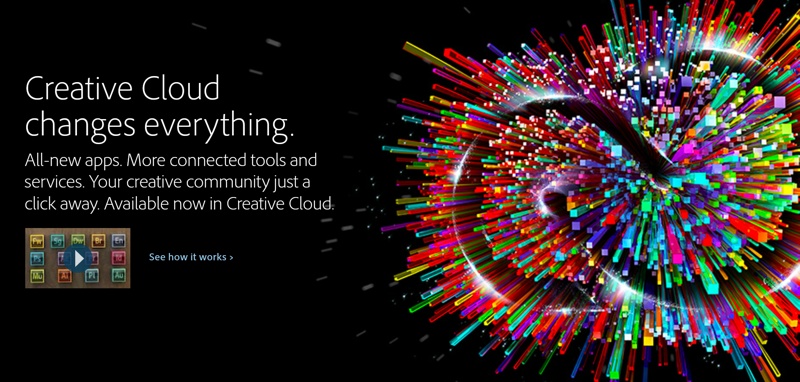 We couldn't be more pleased to announce that our new family of Creative Cloud desktop apps, and many of the powerful publishing and collaborative features that we announced at Adobe MAX in May, are now available. These include:

– Hundreds of new features in new versions of the apps you love, including Photoshop CC, Illustrator CC, InDesign CC, Adobe Muse CC, Dreamweaver CC, Edge Animate CC, Adobe Premiere Pro CC, After Effects CC, and more. Your Creative Cloud membership includes more than 30 tools and services that enable professional-grade content creation and delivery across print, web, mobile apps, video and photography.

– The new Creative Cloud app for your desktop, which keeps your entire creative world in sync and organized. Download and manage the latest product updates, keep tabs on your work and your followers on Behance, and more – all right from your desktop.

– The ability to sync your application settings to Creative Cloud. Whether you use a Mac or PC –or both! — you can synchronize your workspace settings — including things like preferences, presets, brushes, and libraries. No more tedious fussing with your apps on a new computer. Just log in, sync, and get back to work.
If you like our articles remember to share them on Facebook, Twitter or +1 them on Google: